In late May New York publishing house «Liberty» published the book of selected poems by Alexander Korotko "There are birds of love parting". This important for any author event took place on the eve of opening the International Book Fair VookExpo America 2013.
The book was on the stand of Liberty Publishing House in the "New books" category. On May 29th Alexander Korotko visited the fair,w which was in Javitc Center, 34 ultra-modern exhibition center in New York.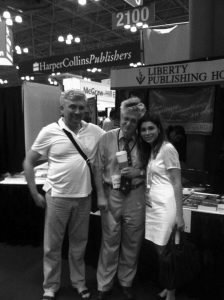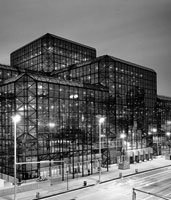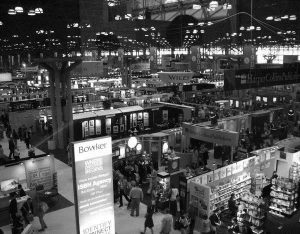 On June 4th in New York there was a meeting in the consulate of the State of Israel with the Minister of Immigrant Absorption Sophia Landwehr; Ilya Levkov and Alexander Korotko were among the invitees. The minister took the gift – signed by the author book gratefully and with interest.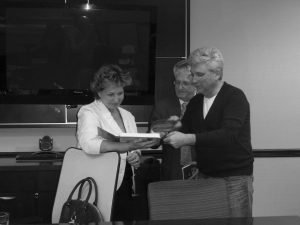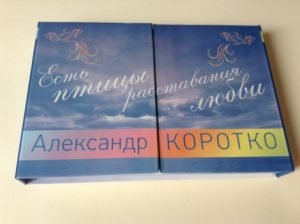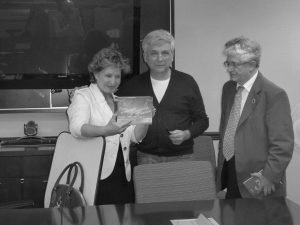 Presentation of the book "There are birds of love parting" American edition was held on June 8 in the famous Russian bookstore on 5th Avenue in Manhattan. The President of the publishing house Ilya Levkov introduced the author of the collection of selected poems published by Liberty Publishing House to the readers.
As it's common for such events Alexander Korotko recited poems and answered numerous questions from the audience. In conclusion, he answered the questions from journalists, including the interview with RachelGedrich for online version ofAmerican newspaper "Forum» (Forum Weekly). The interview published on the website Forumdaily.com dated 14.06.2013.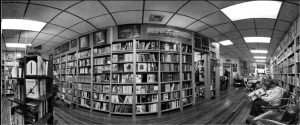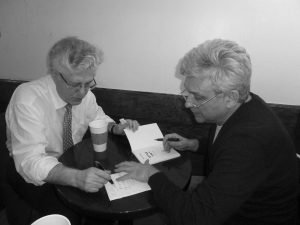 ***
In the farewell silence, where we hide our losses with sad joyful longing, and where night and life are so sharp-set for reckoning, where the stars under the window are flowing like a river, I forgetto live, though there is a stone's throw from snowy letters, carrier pigeons, flying to us from the heaven heights, fromthe hand-to-hand darkness of times, where the choral singing of lines disturbs the predawn leaf, where the words are furiously rolling from the high mountain of inspiration into my destiny, into my sleep for an encore.