An album of poems of a single line by Alexander Korotko, illustrated by a museum collection of unpublished graphic works and paintings by Mikhail Kazas, a painter of the beginning of the 20th century, is a unique culturological project. In 2002, during publication of an album "The Trasncription of a Thought" the Crimean publishing house "Tavria" offered the museum to publish little known and unknown works by Mikhail Kazas together with the poems by Alexander Korotko. The thorough work resulted in creation of an unparalleled book. A hundred of years separates the poet and the painter, however the reader does not notice that long period as he turns over the pages of the album with monostiches by Alexander Korotko and paintings by Mikhail Kazas for both artist are beyond time.
ABYSS

They have never met. But every time
thinking of each other they argued.
Here is there last conversation.

Poet: No and no again.
Artist: Neurasthenic.
Poet: No.
Artist: Look at your surroundings.
Poet: Shut up.
Artist: Fool. Your thoughts are read from the paper.
Poet: Forget about me.
Artist: No. There is too much of me in you.
Poet: Forgive.
Artist: You are nothing without me.
Poet: I know.

Some time passed, and the poet died.
The artist didn't have time to come
to the funeral.
He lived in another century.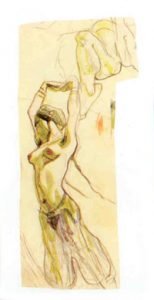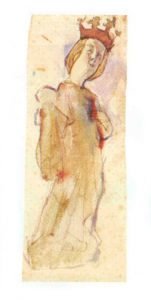 Alexander Korotko wrote this truly prophetic poem in 1996 and for nearly ten years anticipated the creation of the Poet and an Artist separated with a hundred-year distance but united under one cover. Sergey Papeta, a fine art expert and an author of introduction to the album The «Trasncription of a Thought» not being aware of this poem, also "guessed" this phenomenon: "Manuscripts do not burn. Paintings do not disappear. Artists do not die. They live in reality created by them and visit each other once in a while. Having crossed the nominal borders of the worlds, the Poet's hand, stretched over centuries, has got a response from a friendly hand of the Artist. So life is never interrupted"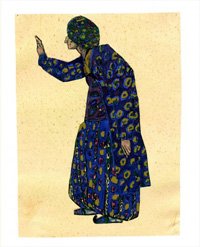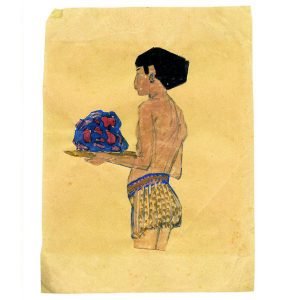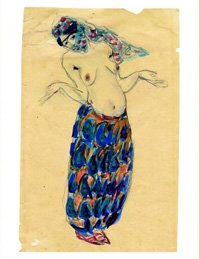 Sandglasses of earthly pleasures.


Don't oversee the dreams of others.


Face like interrupted story.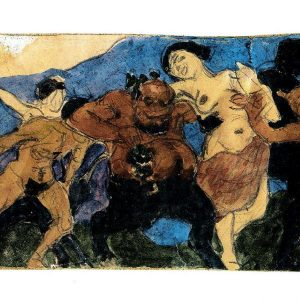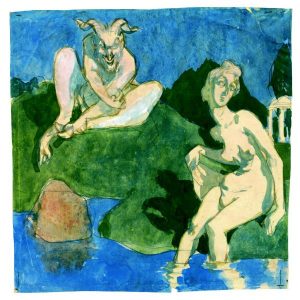 Mongol-Tatar yoke of love.


Sadness swings on the autumn hips.


Hieroglyphics of the leaves falling.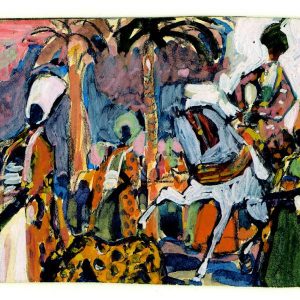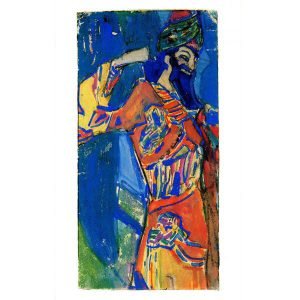 A sad beginning of joy.


Time with the eyes of a loan shark.


Don't touch the sky with your hands.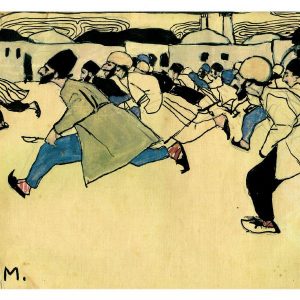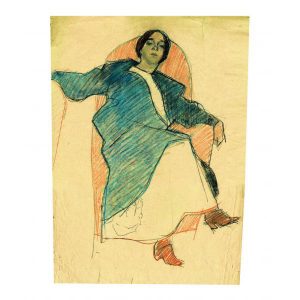 What a strange manner – to die forever.


Happy Birthday, Eternity!


Soul left, but death didn't come.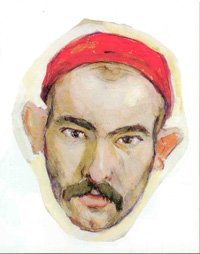 Mikhail Kazas, a painter of the beginning of the 20th century, was born in Crimea, in an intelligent, well-educated Karaite family. Generously gifted by nature, 16-year-old Mikhail was enrolled in the Academy of Fine Arts in Munich. After graduation he spent about a year in Paris. After returning to Russia, the young artist works fruitfully in Sevastopol, Yevpatoria, during his trip to the South Caucasus, them he moves to Saint-Petersburg. As the war begins Mikhail Kazas serves in the army field forces, in its medical unit. At the first opportunity he sketches battle scenes, draws blottesques and portraits of his friends. In the beginning of 1918 he gets a 10-days leave and comes to Sevastopol. On February 23, as the Red Terror reigned, Mikhail Kazas, aged 29, was shot among other Russian officers.
The destiny of his works is as tragic as the one of his own: the major part of his paintings was stored at the Kazases' house and was destroyed by the fire during the bombardment. Some big paintings and nearly five hundred small ones were undamaged. Most of them are kept at Simferopol Art Museum, his best works are included into static exhibition.