In 2005 "On Both Sides of Love", a book of poems by Alexander Korotko, was being prepared for release by Kiev publishing house "Akademia". When choosing illustrations for the book, the author and editors were looking for a painter with clear philosophic outlook on universe, life, literature, whose would have been in compliance with the intellectual level of the poetic material. Long arm of coincidence or, more likely, regular occasion led to the following decision – the book should be illustrated with calligraphic etchings by Alexander Aksinin. The period of his life was unfortunately very short: 1949 – 1985. While alive he was hardly famous, but today the name of Alexander Aksinin can be defined as genius. His transcendental, mystic etchings still pulsate with unspent energy and astound us by concentration of ideas and virtuosic technique as tens of years passed. They represent a cipher code of the painter's idea of the world.
The Book "On Both Sides of Love" is bilingual, the poems were translated into English by Richard McKane, a famous translator of poetry and a poet-philosopher . Thus one book united three authors, three artists with a sophisticated, infinite, unconceivable creative system. It's impossible to unravel their mystery.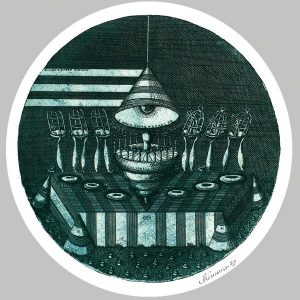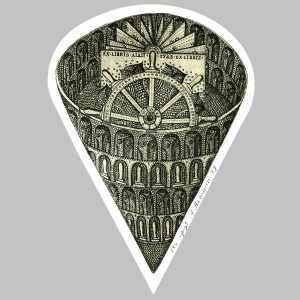 ***
Go on, forgive the misunderstandings, warmth and hurts
and all the other baggage we've hoarded, and if in old age
we are fated to get together, then this is not a drama
but the currency of personal triumphs and losses. Look round
at the landscape of life you've lived – it's empty. 'Can this really
happen?' You will ask. It can, even the desert was once young.
'And experience?' you'll say. What is experience –
the bile of a poisoned liver? The fateful mistake
is not in what's already in the past, but in the last half years,
remember the half years? Oh yes, I'd forgotten, we did not know
each other. That was when my drinking was out of control.
Don't be scared – it just happened to me. But I came out of it,
there was something inside, it glimmered and did not go out.
How did you put it? The energy of life and… Someone kept it,
you think that's likely, maybe, but I'm not talking about that.
Look, this yellow tram, that's sunk its teeth into its track with
a dead grip, will race if someone would say to me why?
Don't be scared. The blind alley is also a beginning. Friend,
don't look like that. Shall I pour you some wine?
Come in. Relax, don't stand gawking on the doorstep.
It'll pass. Where are you going? That's a pity.
Everything started so well.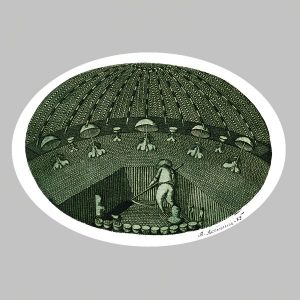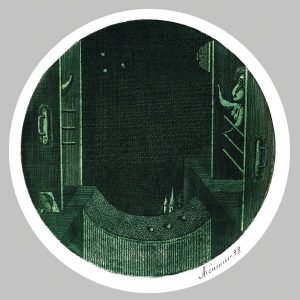 ***
You will still learn to like this way, which you have not gone down,
you will still learn not to live under your one and only star.
Separated from your fate, you will see the expanse of pines,
this exile named heaven, the scared autumn of abandoned hopes.
On the altar of its own doubts the night is in the zenith –
the royal throne of anguish. Why are you still on
your knees? Get away from the road, take the shadows
away, allow me to go away, an unnoticed
wanderer, beyond the horizon of events.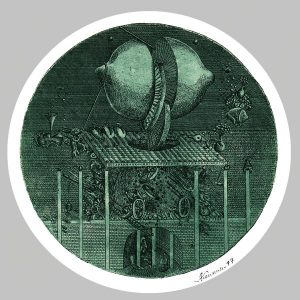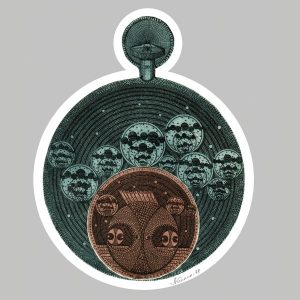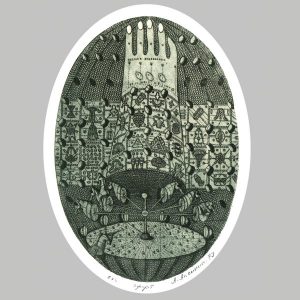 «Great future is prepared for me, so I accepted it decisively and radically…»

Alexander Aksinin, 1974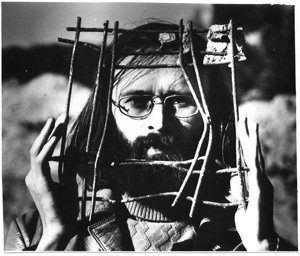 Alexander Aksinin, a unique graphic artist and an outstanding painter, was born in 1949 in Lviv and died in 1985. He was married to Enghelina Burakovskaya, a talented pianist and a painter, who also passed away prematurely. He had been drawing since childhood. After graduation from Lviv Polygraphic Institute with a specialization in "Graphics, Decorative Design and Books Illustrations" he worked as an art editor at a publishing house, industrial designer at a project bureau, did his military service, and since 1977 he was occupied with his own creative work only. In his lifetimethere there were ten solo exhibitions of his works – in Lviv, Tallinn, Łódź, Warsaw and other cities; twice he was presented with a Medal of Honor at International exhibitions for "Minor forms of graphics" (Łódź, 1979, 1985).
Aksinin's artistic legacy includes nearly 350 etchings, over 130 watercolors, over 50 paintings in Indian ink and pen and in mixed technique, some artworks and monotypings. He painted over 500 works during ten years. The painter's archives retain his verbal and visual diary: 27 hefty volumes containing daily notes and drawings since 1965 till 1985. Summaries and comments to the books he had read: classic philosophy from Plato to Michel Foucault, writings in creative work philosophy, aesthetics, psychology, history of art and literature from classics to post-modernism. Basing on his notes in the diary, he was not just reading, he was rather contemplating and reflecting, but, above all, he was searching for consonance and co-perception according to his own thoughts and ideas as he was creating his own philosophic and aesthetic system and depicting it in his own visual language. Over 200 sketches for etchings and numerous study drawings were found in Aksinin's diary. They would be enough for long years of creative work.

Since 1974 as Aksinin created his first etching this technique became his principal form of creative self-expression. Alexander Aksinin was called "Dürer from Lviv" – so masterful was his etching technique. Many works of artists were visually interpreted by Alexander Aksinin: Bosch in his series of etchings "Boschiana" and Swift "The Kingdom of Absurd of J. Swift", Nikolay Gogol (graphic symbol of "The Winged Troika"), Alexander Pushkin (etching and watercolors "The Golden Cockerel"), Velemir Khlebnikov (etching in verses "I Love"), W. Faulkner (etching "Faulkneriana"), Fyodor Dostoevsky (etching "Dostoevsky. In memoriam" and watercolors "Dialogues with Fyodor Mikhailovich"), F. Kafka and lots of others. One of his first series of 8 etchings was devoted to "Alice in Wonderland" by Lewis Carroll. Aged 35, Alexander Aksinin died tragically in a plane crash.